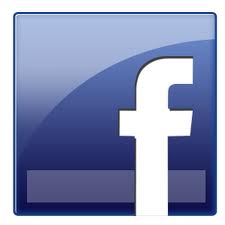 Bridges Collective

Bridges Collective is a Melbourne-based Australian-Singaporean fine art musical ensemble which specializes in creating and performing new intercultural, cross-genre music.

Our Mission
Bridges' mission is to foster cross-cultural interaction, understanding and appreciation between the peoples of the Asia-Pacific region through music education and performance.

Founder's statement
"The music, workshops and international education programmes of Bridges Collective are about … how people are transformed by their contact with foreigners and foreign lands. This is a unique 3rd culture that is neither one's home culture, nor the foreign culture that one is entering. We want to recreate this space for our audience as a means of helping people understand the unique perspectives that intercultural life offers and also its unique challenges."

Our Artistic Vision
"We want to make the music that bridges: Music that bridges us to each other, and also our past with our future."

We believe that music captures the sound of the dreams of our civilisations, of the land from which we originate, of diverse forms of human life. In a world that has become increasingly porous, these sounds that distinguish us also give us a point of entry into each other's worlds. This is the music that Bridges sets out to create – the music of a future in which the sounds of our origins are honoured while being taken up in new ways, fused with alien rhythms, transformed by contact with a foreign tongue.

How we work
Each Bridges concert is curated by our artistic directors to feature a specific focus culture or genre of music.

Performers and composers from the focus country with vast intercultural experience are sought and thrown together to produce concert programmes that are collective distillations of our artists' talents, experiences and life journeys. These unique collaborations have resulted in a growing body of nuanced and exquisite new intercultural musical compositions that we have had the privilege of presenting in our concerts.

Being a Melbourne-based ensemble, we are also committed to showcasing local Australian work alongside new and commissioned music from overseas.

Music Education
"What is the point of a gift if it is not shared."

Bridges also spearheads a cultural exchange programme in which our associate artists participate in workshops and conduct masterclasses for young musicians from partner countries in institutions of higher learning in the Asia-Pacific region. This provides a rare opportunity for young musicians to access high-quality music education that would otherwise be unavailable.

The Bridges Collective Composition Prize (inaugurated in 2014) was created as an incentive to motivate young composers to write music which incorporates instruments and musical sounds/themes from more than one culture. Winning compositions are internationally premiered by Bridges Collective in our concerts.

International Tours
Our performance and outreach arms are brought together by our international tours. Every 2-3 years, Bridges establishes partnerships with musicians and academies of music in one country in the Asia-Pacific region. Composers and musicians are invited to work with Bridges to produce new work. Each creative season includes performances in both countries as well as a period of musical and cultural exchange between Bridges' associate artists and young musicians from the partner countries in institutions of higher learning.

In 2015, our focus country is Singapore. We celebrate the 50th year of Singapore's independence and also 50 years of Australian-Singaporean Friendship. This project has special meaning for Bridges Collective as an ensemble founded by individuals from both countries.


Contact:
JLIB_HTML_CLOAKING


If you would like to be in touch with the latest Bridges Collective concerts and notifications, please fill in our Subscription form by clicking HERE.