Brenna Wee, Artistic Director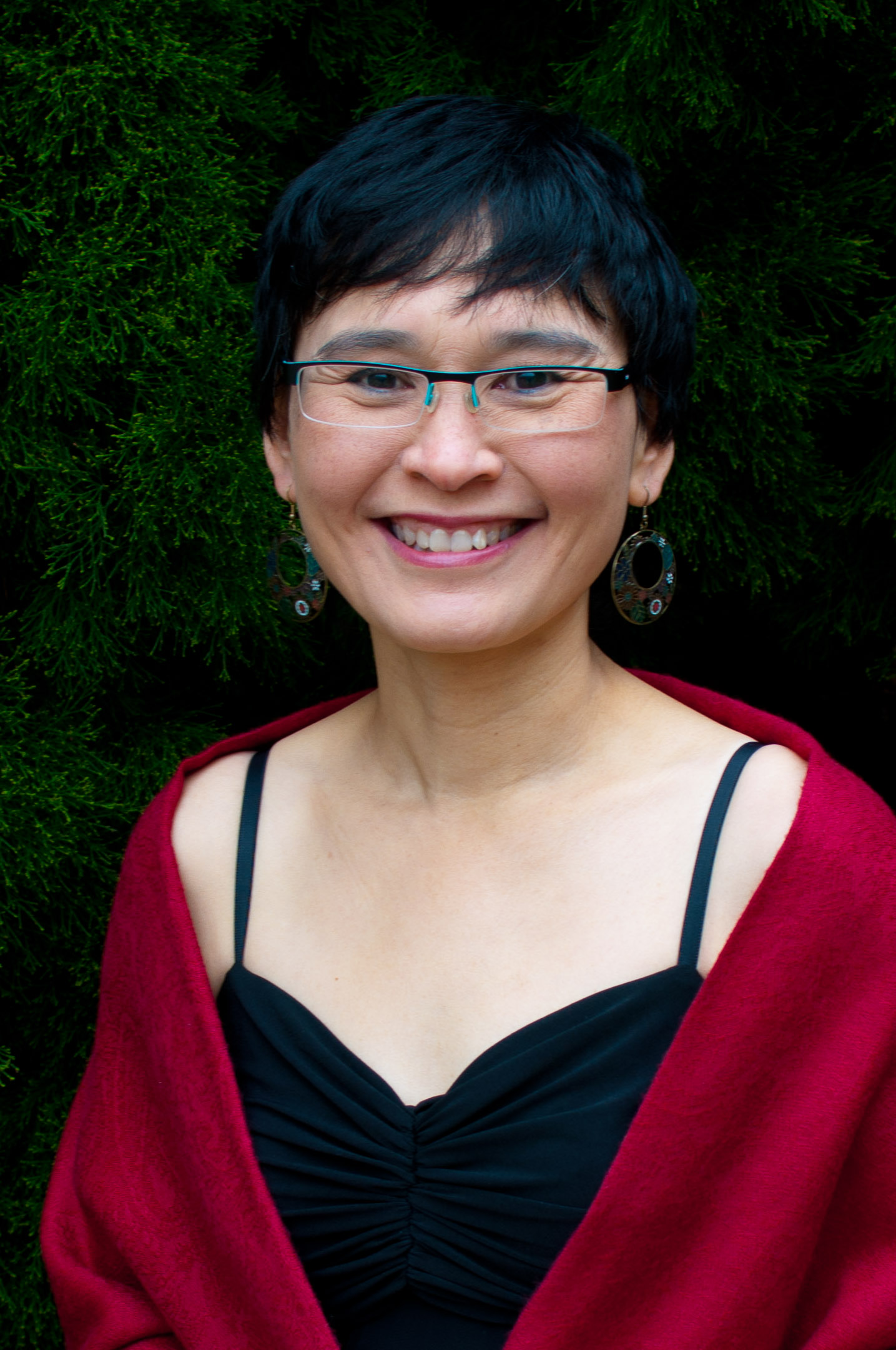 Brenna Wee was awarded a full scholarship in 1981 by the Singapore government to study at the Elder Conservatorium in Adelaide and graduated with a Bachelor of Music (Honours) in Piano Performance. Her teachers included Noreen Stokes, Stefan Ammer and Clemens Leske.

Brenna has received numerous awards at major competitions, such as the prestigious Australian Society of Keyboard Music and the Diner's Club International Piano Competitions.

Always interested in expanding her musical horizons, Brenna moved to Perth in 1991, where she studied with Keith van Geyzel and Mike Nelson at the Western Australian Academy of Performing Arts (WAAPA), majoring in Jazz/Contemporary Piano. A prolific period ensued in which she worked with various jazz ensembles and as a soloist. Highlights included playing at the York Jazz Festival (Western Australia) and the Summer in the Park Jazz series in Perth. She also continued to work concurrently in the classical arena, including being the Official Accompanist for the Wanneroo Eisteddfod, the repetiteur/orchestral pianist for Opera Piccola and the accompanist of the award-winning Mercy College Senior Choir, amongst others.

Since relocating to Melbourne in 2003, Brenna has established herself as a chamber musician, accompanist, and teacher. Recent highlights included accompanying soprano Joanna Cole in the Quadrangle Series at Anlaby (South Australia), touring regional Victoria with the George Dreyfus' Film Orchestra and being featured on Radio 3MBS FM in 2009, 2010, 2011 and 2012.

In 2009, Brenna completed a Master of Music Studies (Performing/Teaching) and in 2011, a Master of Music Performance, majoring in Collaborative Pianism at the VCA & MCM, University of Melbourne, where she scored Distinctions in Performance, Pedagogy and Research units. As a natural complement to her research on the impact of globalization on Australian contemporary art music, Brenna teamed up with educator Alex Serrenti to start Bridges Collective.

The mission of Bridges Collective is to facilitate cultural exchange through music-making. It specialises in workshopping and performing cross-cultural/cross-genre chamber works and delivering high-quality music education programmes internationally. Through Bridges Collective, Brenna has run a highly successful series of cross-cultural concerts featuring collaborations of classical musicians in Western art music with their counterparts in the Chinese, Indian, Indonesian, Malay, Persian and Yemeni traditions.

Brenna hopes that Bridges Collective can function as an ambassador for Australian composers into the Asia-Pacific region and for Asian composers into Australia. She has recently been featured on ABC Radio Australia, Vision Australia Radio and 3MBS FM Radio where she spoke about the challenges of presenting culturally-unfamiliar ground-breaking work to audiences and the ensemble's highly successful Encounters tours to Malaysia of 2012 and 2014. These tours were funded by the Department of Foreign Affairs and Trade via the Australia-Malaysia Institute and hosted by the Classical Music Society of KL and the Universiti Teknologi MARA.

Contact : JLIB_HTML_CLOAKING
---
Alexandra Serrenti, Director of Strategic Planning and Communications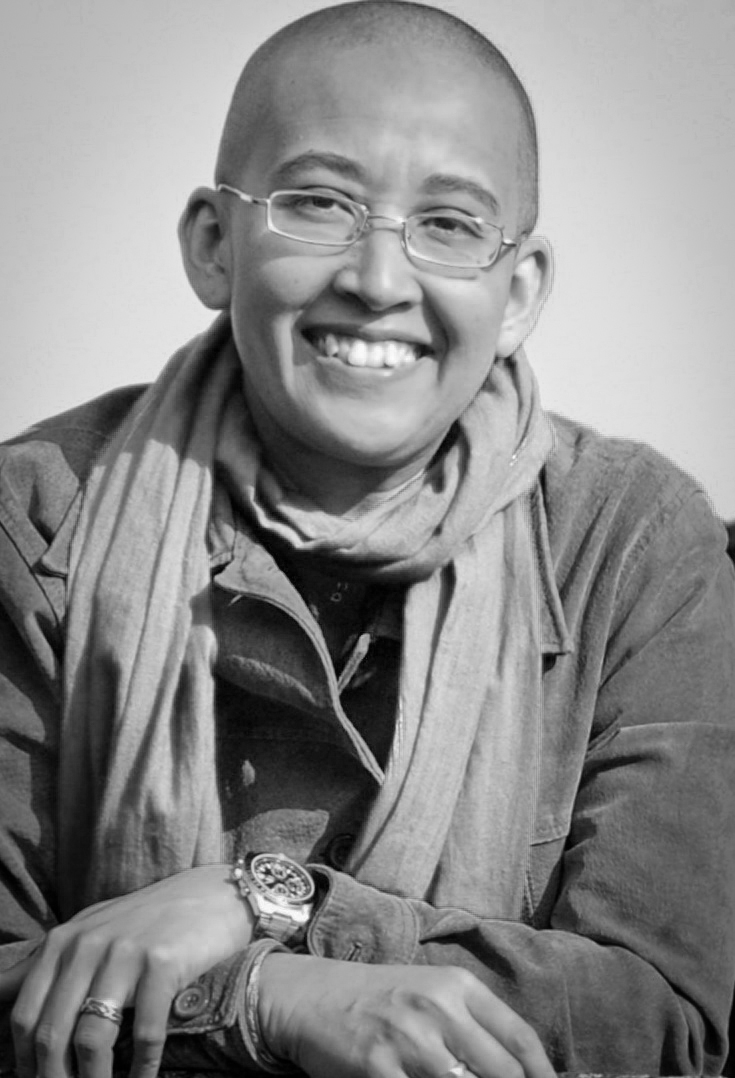 Alex Serrenti is an educator, documentor, and consultant for non-profit organisations. Working between Melbourne and Singapore, she currently lectures for the University of Wollongong in Singapore at SIM Global Education. Trained as a philosopher, her academic interests lie mainly at the intersection of ethics, moral psychology and political theory. Negotiations of selfhood, community and inter-personal relationships are the key foci of her study.

Offered the chance to see how theoretical ideas about personal identity and social relationships could be applied in an intercultural setting, she teamed up with Brenna Wee to co-found Bridges Collective. She tells us,

"For years, I have been studying human behavior and particularly how our interactions with others mould, change and transform us. A lot of my work as an educator deals with how people meet or fail to meet each other communicatively in personal interactions. I often witness first-hand the power that these encounters have to transform how we see ourselves and our place in the world. Having dealt with many international students in my years in the university and having studied and lived in multiple countries, I understand something of the struggles that are faced when people are trying to bridge cultures. That experience changes us.

The music, workshops and international education programmes of Bridges Collective are about this experience – how people are transformed by their contact with foreigners and foreign lands. This is a unique 3rd culture that is neither one's home culture, nor the foreign culture that one is entering. We want to recreate this space for our audience as a means of helping people understand the unique perspectives that intercultural life offers and also its unique challenges."

She is Bridges Collective's resident intercultural consultant and facilitator.

Alex also works as a documentor (photography and text) and creative writer.
---