ALAMKARA: 16th June 2013
Gryphon Gallery, University of Melbourne

Brenna Wee (piano), Asha Henfry (flute), Jay Dabgar (tabla) and Callum Moncrieff (vibraphone)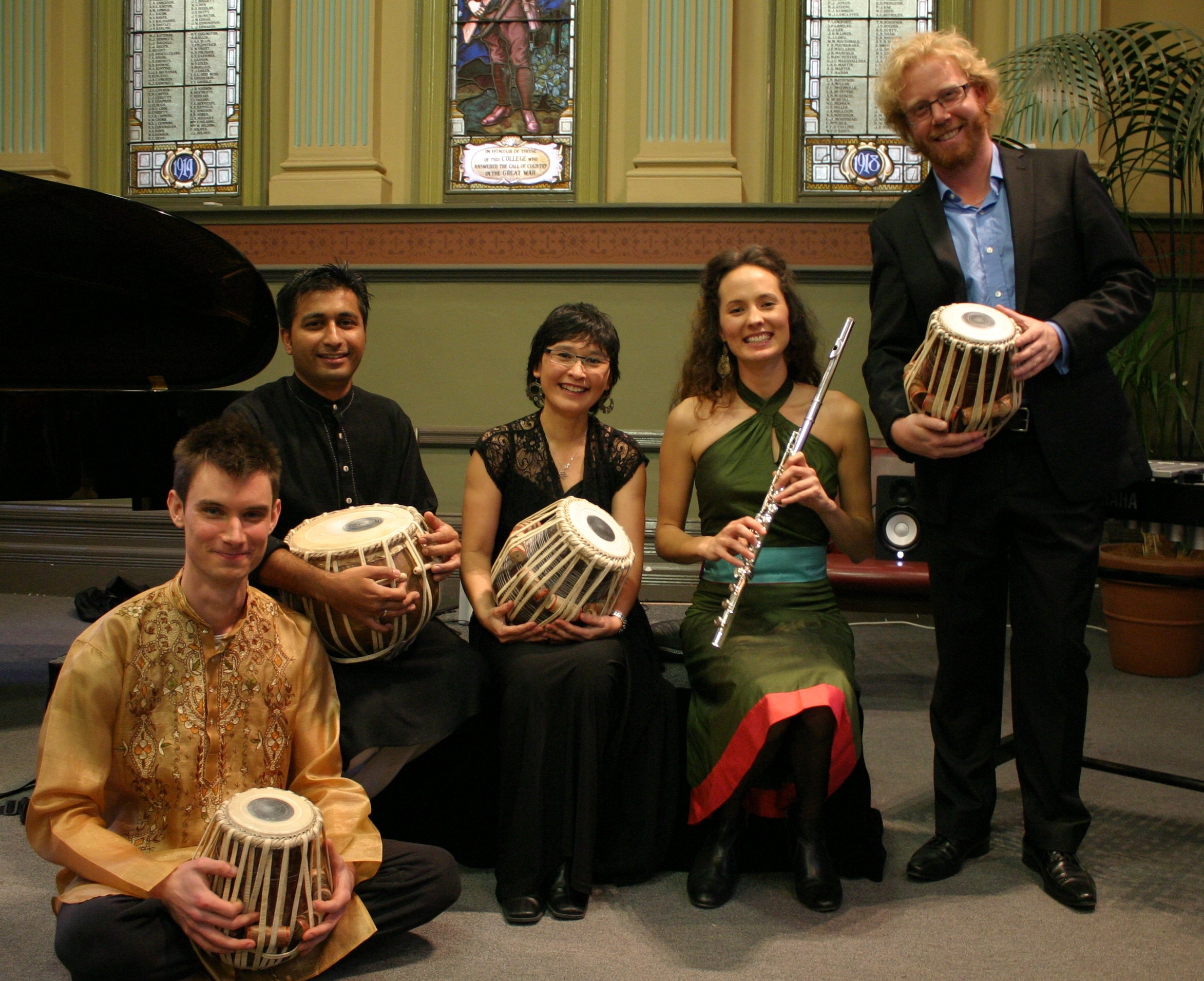 Owen Colman (bansuri), Jay Dabgar (tabla), Brenna Wee (piano), Asha Henfry (flute), Callum Moncrieff (vibraphone)


More photos on Alamkara HERE
---

JAZZ LIAISONS: 9th December 2012
Gryphon Gallery, University of Melbourne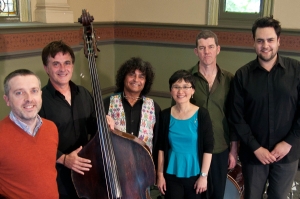 Left to Right: Australian composer Stuart Greenbaum with members of Bridges Collective for Jazz Liaisons : Tony Mazziotta (double bass), Boaz Modman (Boogiballs), Brenna Wee (piano), Chris Lewis (drums), Blair Harris (cello)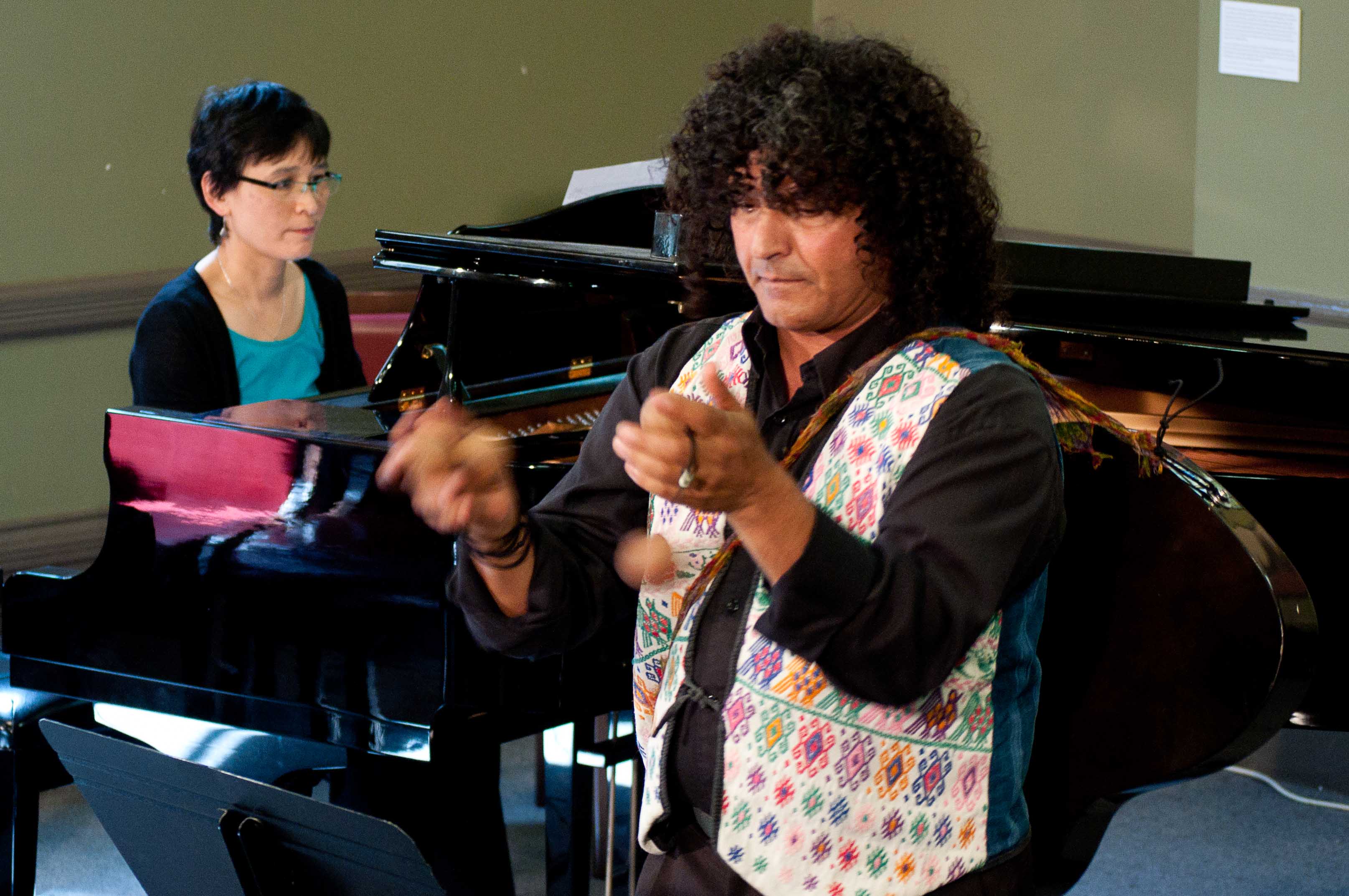 Brenna Wee (piano) with Boaz Modman (boogiballs) in their original creation Journeys








Blair Harris (cello) with Brenna Wee (piano) in Stuart Greenbaum's An Angel Bowed Backwards



More photos of the concert HERE



---

ENCOUNTERS PROJECT: 9th April - 16th April 2012
9th - 11th April 2012: Universiti Teknologi MARA, Shah Alam, West Malaysia
Sharing music with student composers / performers at UiTM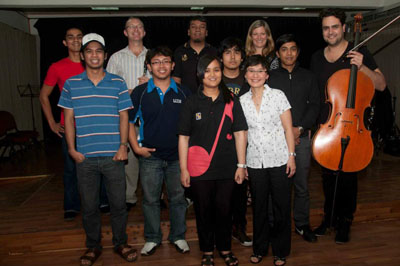 Budding young composers in musical exchange with Bridges Collective!
Back row: Mohd Farhan Izharuddin, Andrew Boyle, Nor Affendi Mazalan, Alison Rae Jones.
Middle row: Hafidz Jamal, Elvin Dainal, Syed Azizul, Raja Alif, Blair Harris.
Front row: Tracy Joann Stanlee, Brenna Wee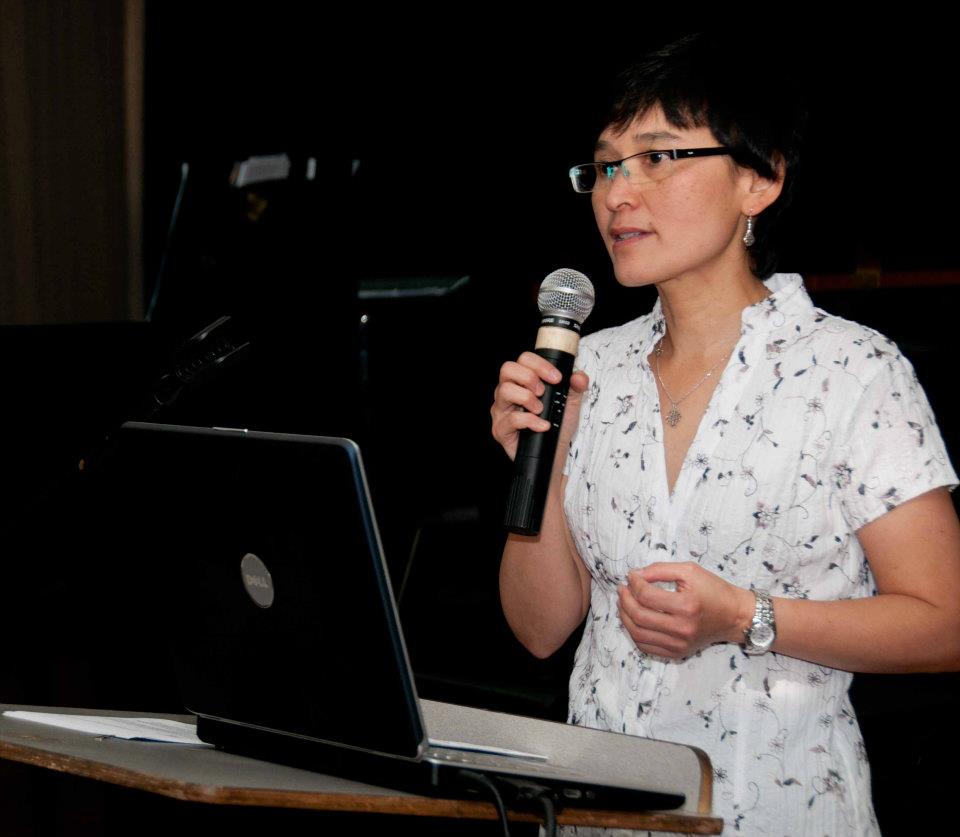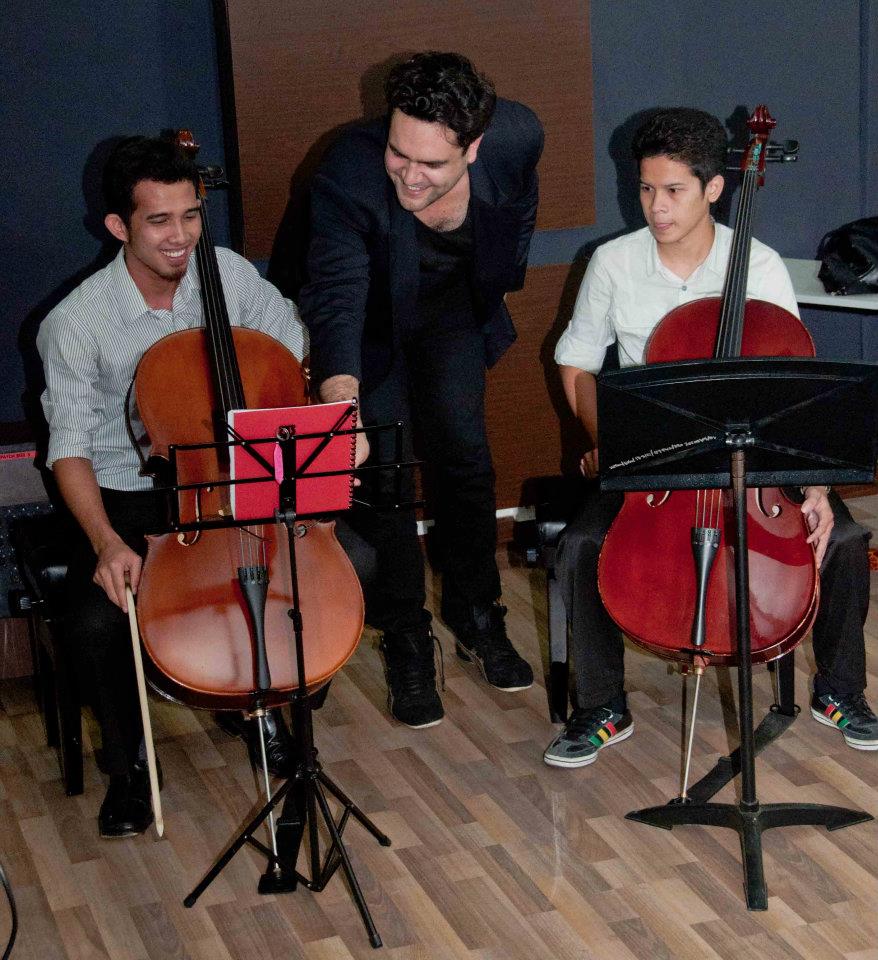 Brenna Wee: Speaking on The Art of Accompanying
Blair Harris: Cello Masterclass - enthusisam on strings! More photos ...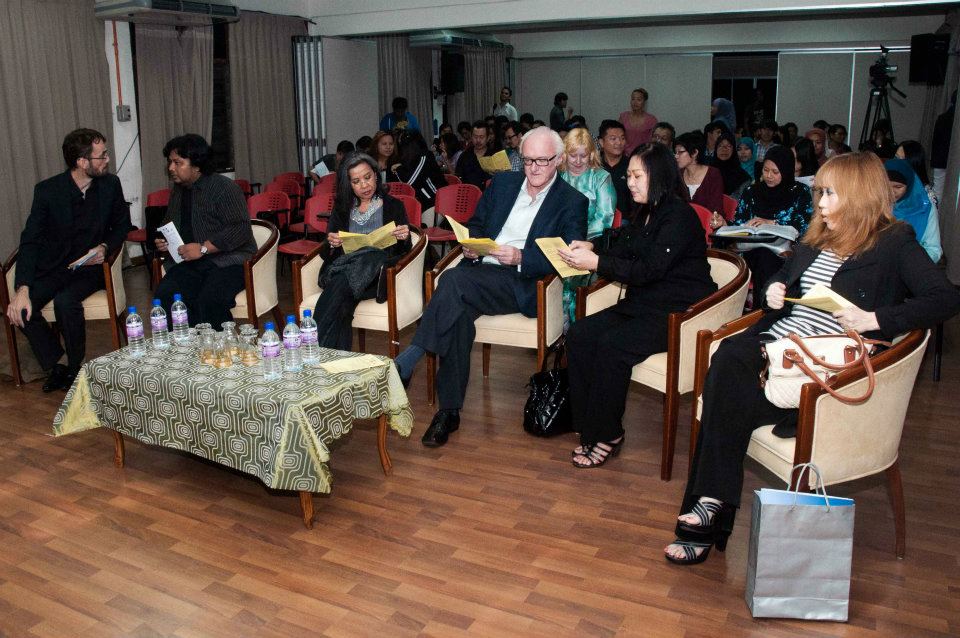 VIPs at Encounters: Australian Liaisons, UiTM, Shah Alam
Left to right: Ross Carey (Senior Lecturer, Composition), Dr Tazul Tajuddin
(Head of Composition), Ms Zulaikha Chudori (Diplomat, Australian High Commission), Mr Miles Kupa (Australian High Commissioner),
Dr Ramona Mohd Tahir (Dean of Faculty of Music),
Dr Valerie Ross (Postgraduate Coordinator Faculty of Music)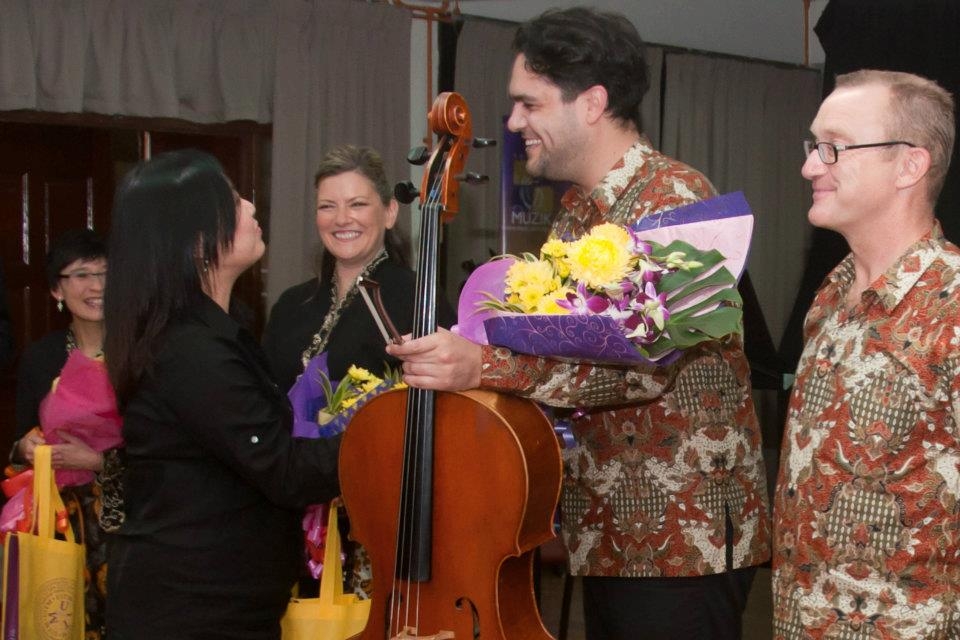 Dr Ramona presenting tokens of appreciation to members of Bridges Collective
14th April 2012: Perak Society of Performing Arts, Ipoh
Looking chic for the performance at the Gopeng Hall,
Kinta Riverfront Hotel and Suites!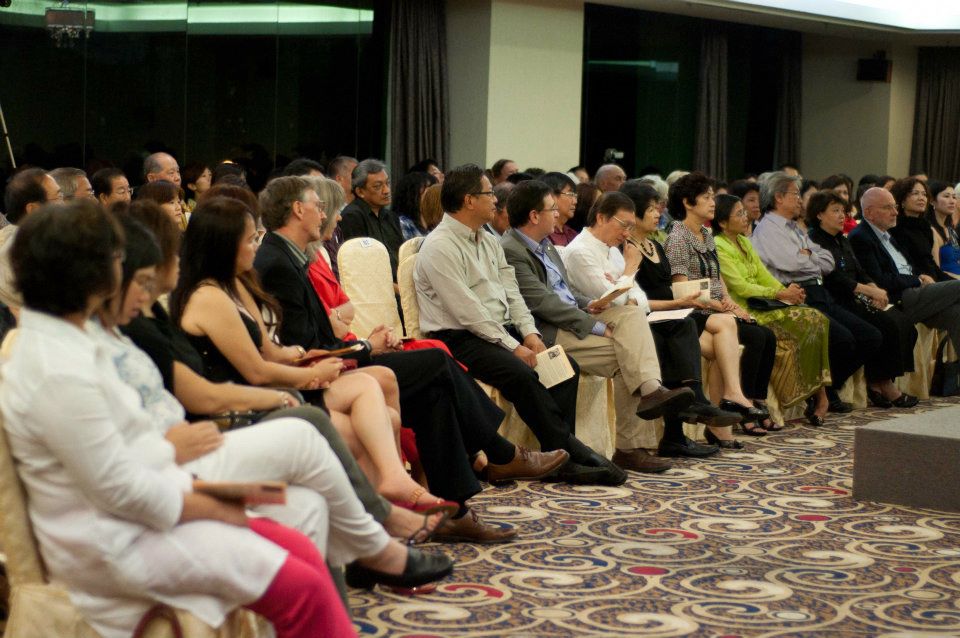 Audience Anticipation ...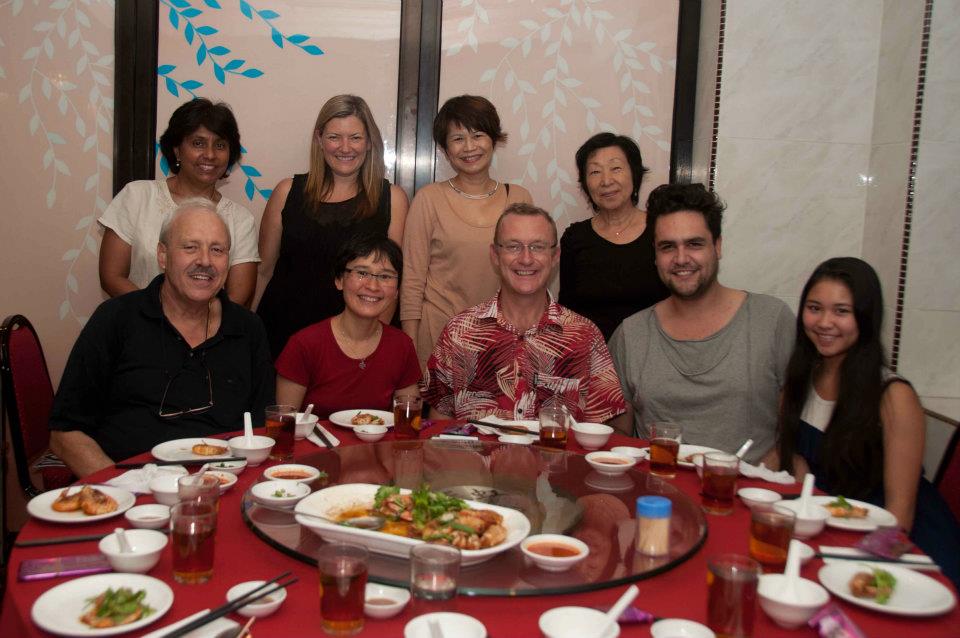 Feasting Ipoh style!!
15th April, 2012: Classical Music Society, Kuala Lumpur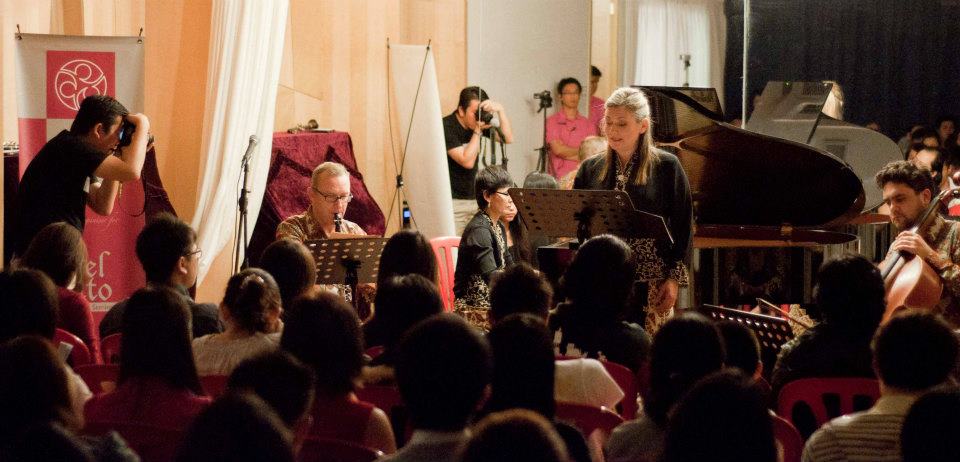 Final performance in Kuala Lumpur to a packed audience!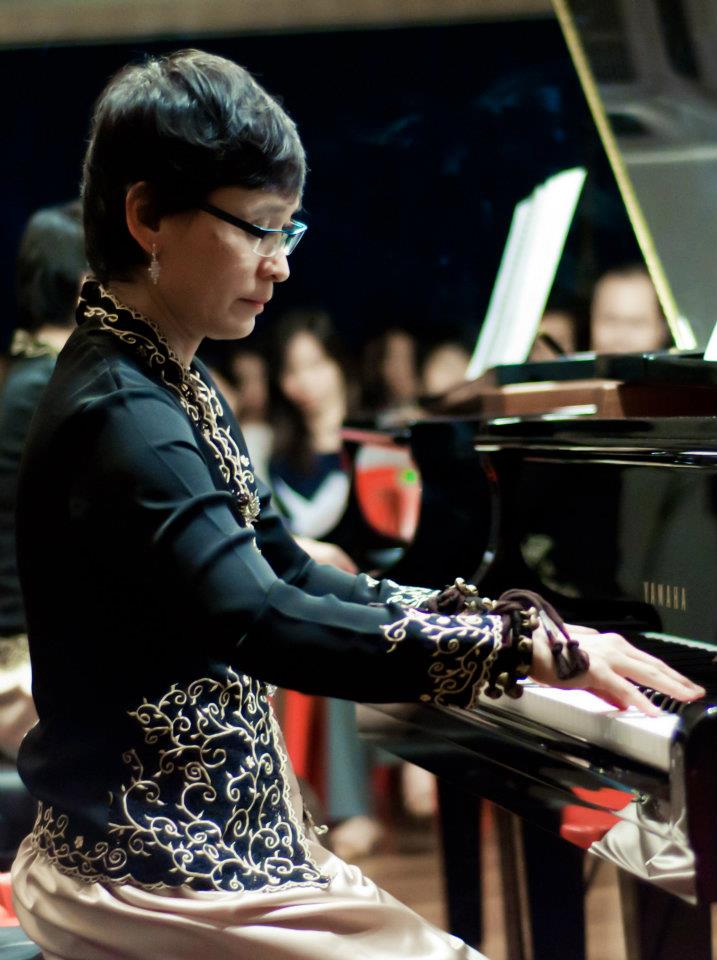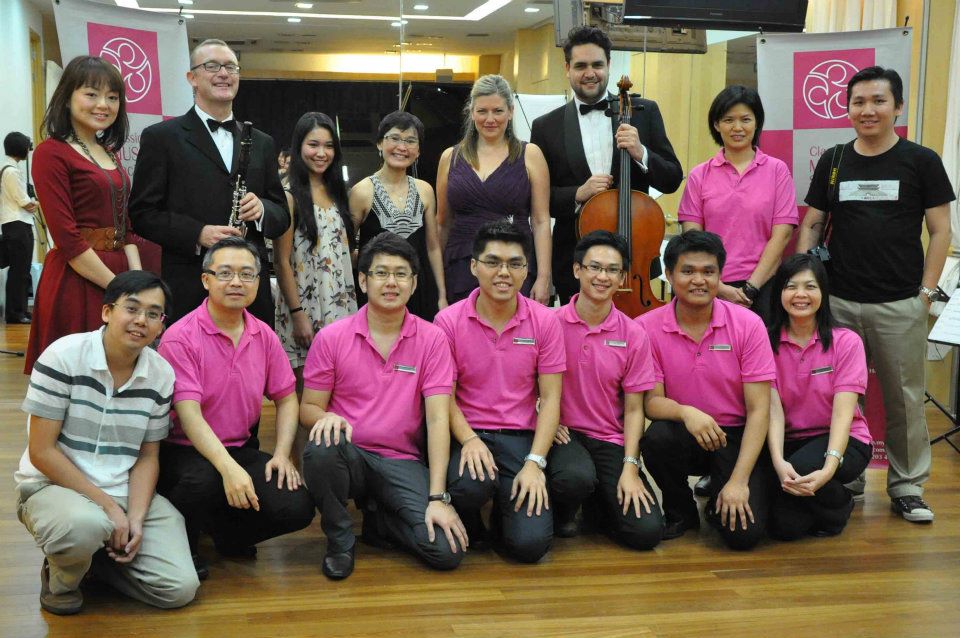 Brenna Wee with ghungaroos in Yii Kah Hoe's
My Spirit is Danciing
The Committee and supporters of the Classical Music Society that made it all happen - together with Bridges Collective More Photos ...